CENTRAL SAINT MARTINS, Londres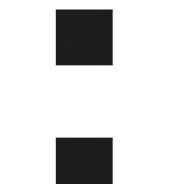 The showreel comprises a selection of video works produced by recent graduates from the 4D Pathway, BA Fine Art and Central Saint Martins. The 4D Pathway focuses on the exploration of time-based, durational, performative, and interdisciplinary practices. Through these practices, critical and philosophical positions are engaged in relation to current ideas that include questions about the post-medium condition, 'sound' as a mode of critical thinking, the apparatus (dispositif) of technology and temporality. The Pathway has an experimental approach to the studio and explores how this might challenge conventions of practice. In this context, the idea of the 'open work' is engaged as a site where collaboration and production take place.  The 4D Pathway is part of the BA Fine Art course at Central Saint Martins and, within the course, works alongside the 2D, 3D and XD Pathways. The Pathway structure creates a focus for sustained critical engagement, enabling both specialisation and interdisciplinary communities of practice.
Sélection des diplômés 2016
Angelina Jesson and Jaron Hill
Deluxe, 7 min 08 sec, 2015
An obscure product, the function of which remains abstract and nameless, is produced, packaged and advertised by attractive, alluring corporate figures who exist solely within a digital dysfunctional utopia.
Angelica Bryant
Full circle: the cut interviews uncut, 13 min 23 sec, 2016
Full Circle is a documentary art film featuring young artists with alter egos, exploring the idea of identity in a contemporary western society, how we all search for and curate ourselves.
Jordan Mouzouris
Skate I (B, W, Y), 14 sec; Skate II (Legs), 1 min 8 sec; Skate III (Hugh), 9 sec; 2016
Jordan Mouzouris' three related short videos are interspersed throughout the showreel, appearing unannounced and unexpectedly. In his work, Mouzouris explores how new dimensions can be revealed through reformulating the way we observe something.
Eva Cookney
Princess Sage on youtube – learning silly faces from tutorial, 2 min 16 sec, 2016
Princess Sage is a cyborg created to fulfil niche fetish demands via Youtube and other online digital platforms.  Here she is watching a Youtube tutorial to try to assimilate and learn other human characteristics.
Alice Naegel
New ultra contemporary, 6 min, 2016
A staging of a curious relation between a performer and a collection of mannequins: Naegel has written, I'm attracted to the perfect-imperfect beauty of mannequins. They're plastic versions of humans, with extremely symmetrical features.
Callum Pepper
Digital ruin, 2 min 45 sec, 2016
A camera seemingly moves over and across a digital cityscape, enters it, and runs through it.  The cityscape here is rendered digitally and as such is both in the present and a ruin of the past.